Happy Valentine's Day 2018
from your friends at Bergen Linen!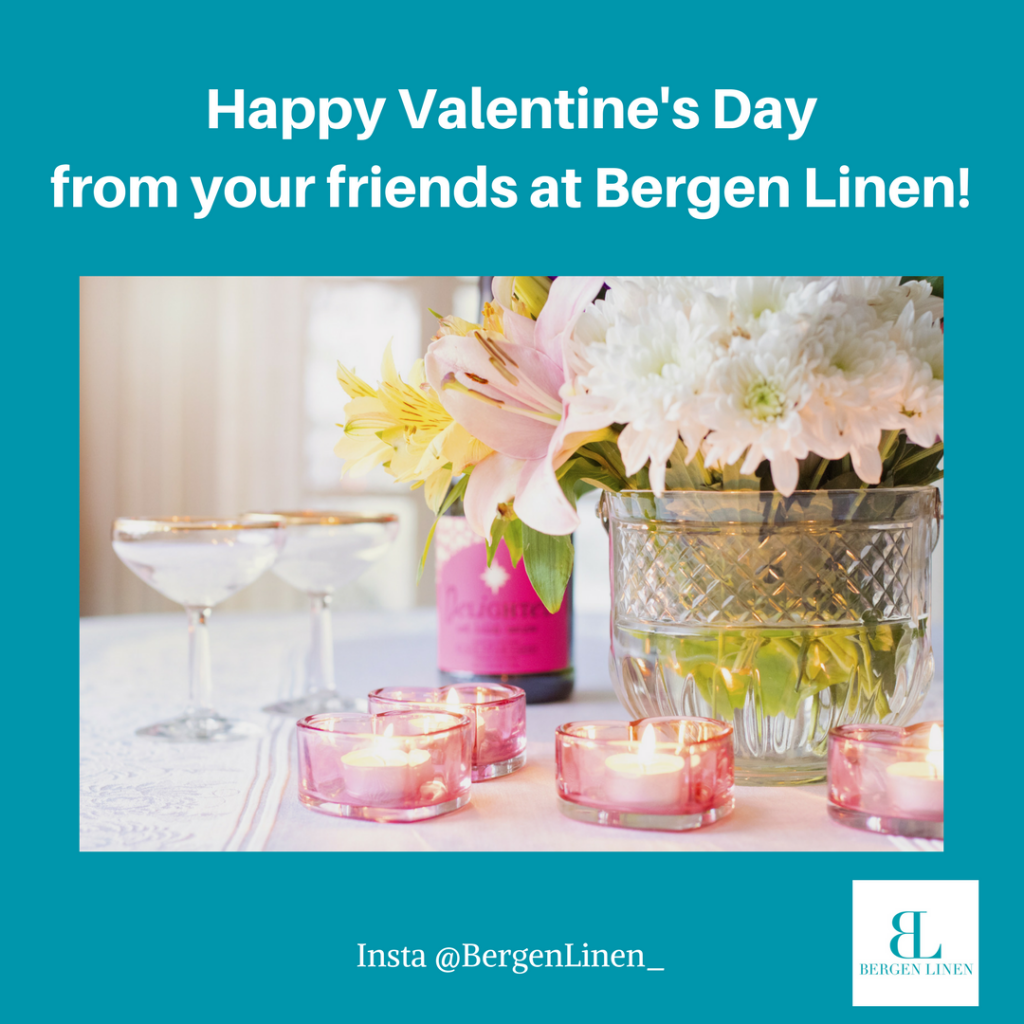 Happy Valentine's Day 2018!  For many restaurants, today is a very busy day.  While some couples may wait until the weekend to celebrate, there are still plenty who go out to dinner tonight. It also has become a holiday to celebrate friendship AND being single!
Did you add some special holiday decor?  Order flowers to hand out to your lady guests?  Create specialty Valentine's Day cocktails?  Whether you consider it a 'Hallmark' holiday or not, there is still a reason to embrace it.  What is wrong with a day geared towards celebrating love – any love? Let's embrace it and have some fun!
There is still time before your second wave of Valentine's Day clients so let's get going.  First, you still have time to place those extra table and kitchen linens for the weekend.  Interested in something a bit more festive? Bergen Linen has a selection of reds, pinks and purples so give us a call at (800) 789-8115.