Spring 2018 Entertaining
Trends and Tips for You
Well, it certainly doesn't feel like spring…but it's here (technically).  Spring 2018 entertaining trends are fun and detail oriented.  We are loving some current trends. They are perfect for your nightly dinner seating or those very special events. It is entirely up to you. Pick and choose your favorites to incorporate.
Keep it Personal
Customized menus are a great touch in welcoming guests to the table.  We think they are a great addition to those Mother's Day prix fixe brunches.  It adds a special touch, don't you think?
Mix It Up
Look how pretty all shades of shimmer work together! Bergen Linen now offers charger plates.  Try mixing up metal shades to create a lovely table setting.
Say 'Yes' to More
Whether you are planning an event or hosting a dinner party, more is better when it comes to food. In large groups, it can be difficult to please everyone.  However, you should be able to offer some basics that are commonly liked.  Then, add a few interesting dishes or sides.  Many guests enjoy trying something new or outside their normal menu selection.
Woodsy Decor Trend
The woodsy wedding trend has similar components to the rustic wedding that has been so popular these last few years.  Again, there are natural elements incorporated into what would typically be a formal gathering.
Keep Guests Smiling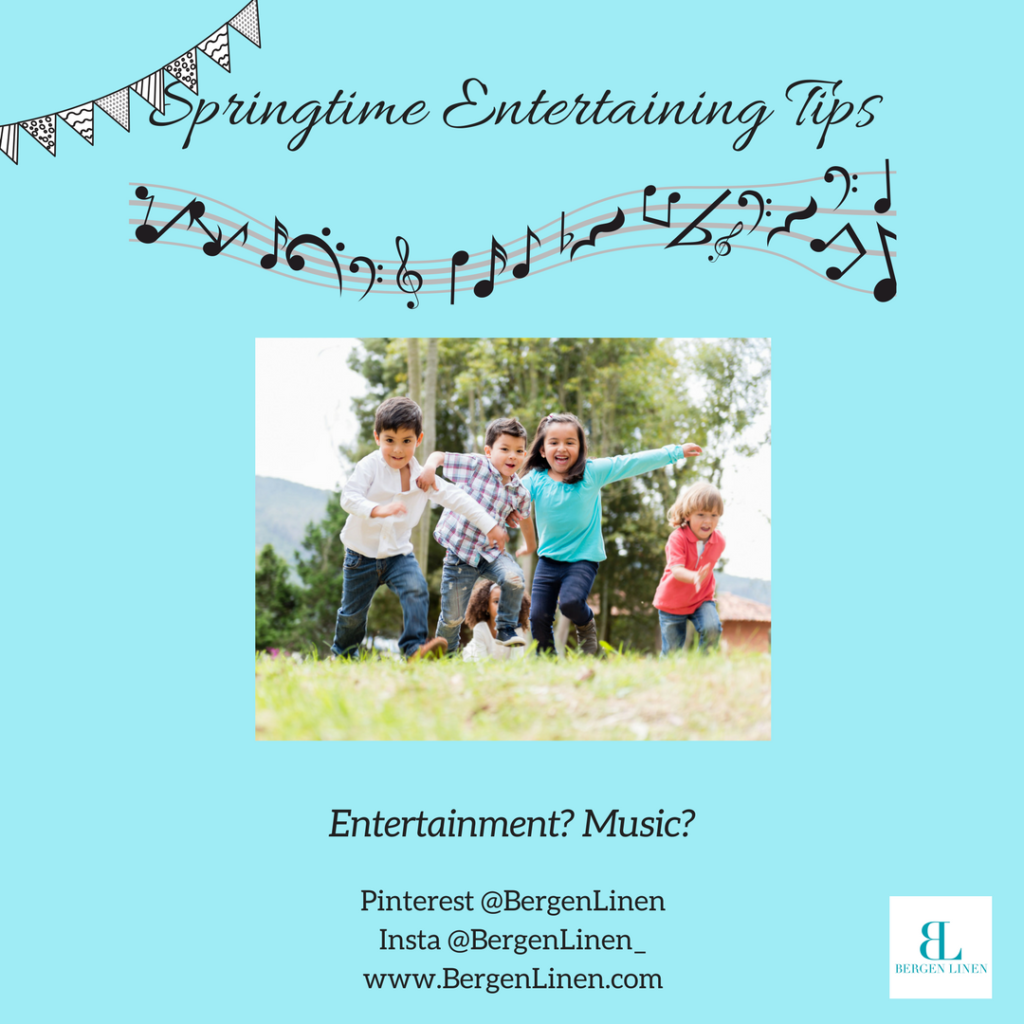 Don't forget about the importance of entertainment – at any level.  Whether it be soft background music or a live band to liven up the dance floor, there should be something to interest guests during the breaks between courses.
Like what you see here? There's more. Don't forget to follow us on Instagram and Pinterest. Bergen Linen is a leading provider of linen rentals. We work with everyone – restaurants, DIY hosts, catering venues, event designers, etc.