Sit at the Head of the Table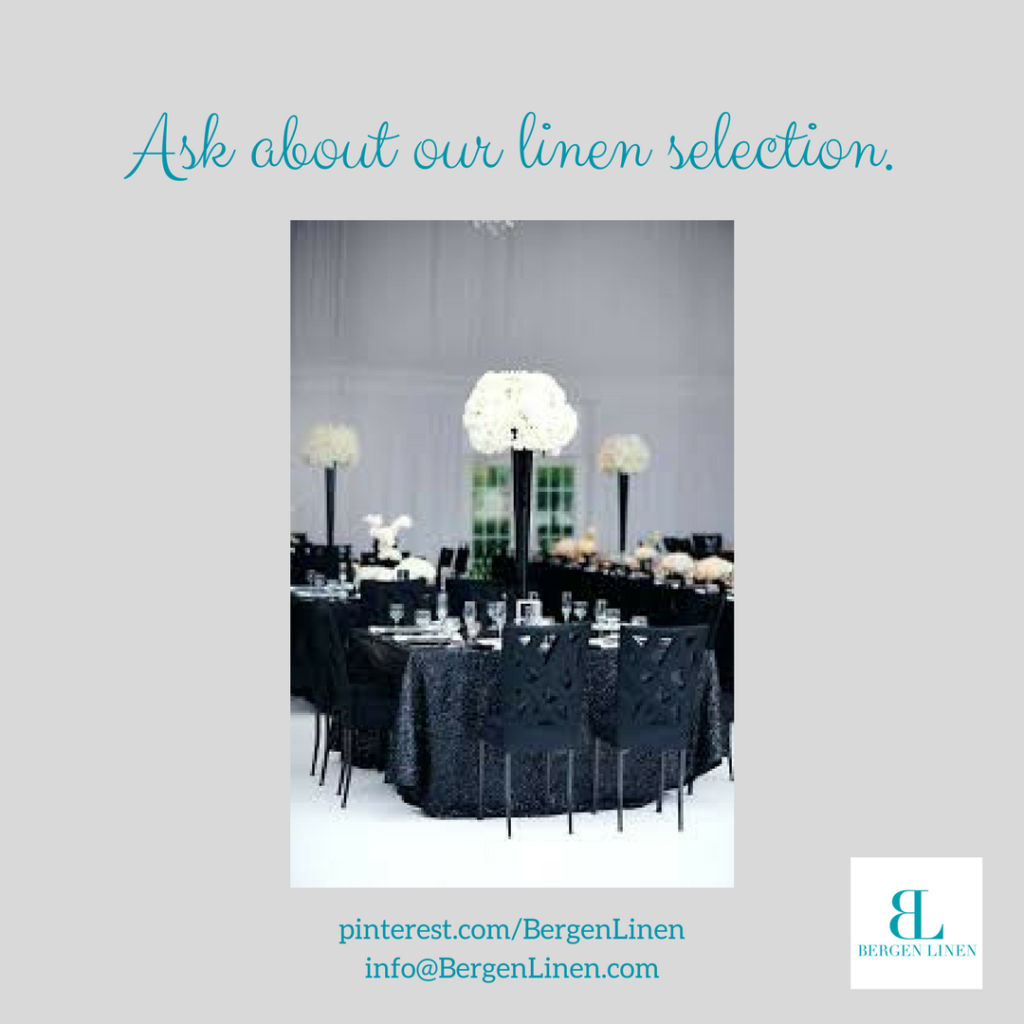 For many, where you sit does matter.  In your industry, you want to be at the very top.  There are so many factors that go into the inner workings of running a restaurant or catering venue.  While you may do everything right, your clientele may still be looking for that something else.
Even if you have your table linens covered, are you equipped to handle requests for chair covers and sashes?  If not, Bergen Linen is here for you!  We offer polyester or spandex chair covers in neutral colors; it all depends on your preference.  Sashes are also available in various colors so simply let us know what the shade of choice.
Need a little inspiration? Don't forget to follow us on Instagram and Pinterest!