Father's Day 2018 Ideas
On June 17th, dads everywhere will be celebrated for Father's Day 2018.
 It is their special moment so how will you be celebrating the special men in your life?
Father's Day 2018 calls for something special.  If you own/manage a venue, you may wish to consider switching up your table linens.  For this special day, why not swap out your daily tablecloths for something a little different?
In less than two weeks, you will  be setting up for Father's Day (weekend).  There is still time to place your special linen order so give us a call at (800) 789-8115 or send your request by email. We make placing linen rental orders easy and quick.
And let's not forget about the actual dads celebrating! Table linens aren't enough. Consider menu or cocktail specials.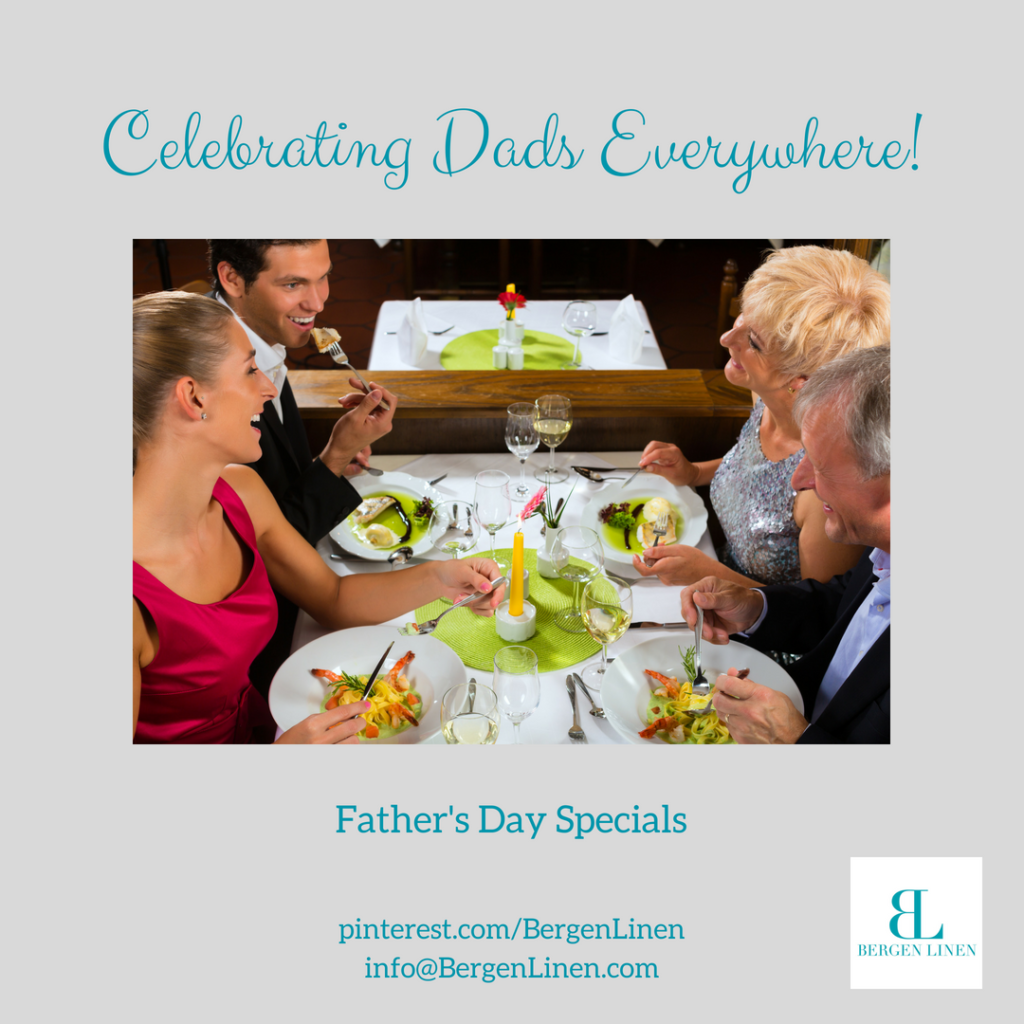 Your goal? To become a "Dad's Favorite" venue. For those celebrating special events, groups often try to make reservations for a venue that is a favorite.  What better way to celebrate Father's Day 2018 then by taking him to his favorite restaurant? After all, it's his big day.
How will you be celebrating?