2019 Passover Preparation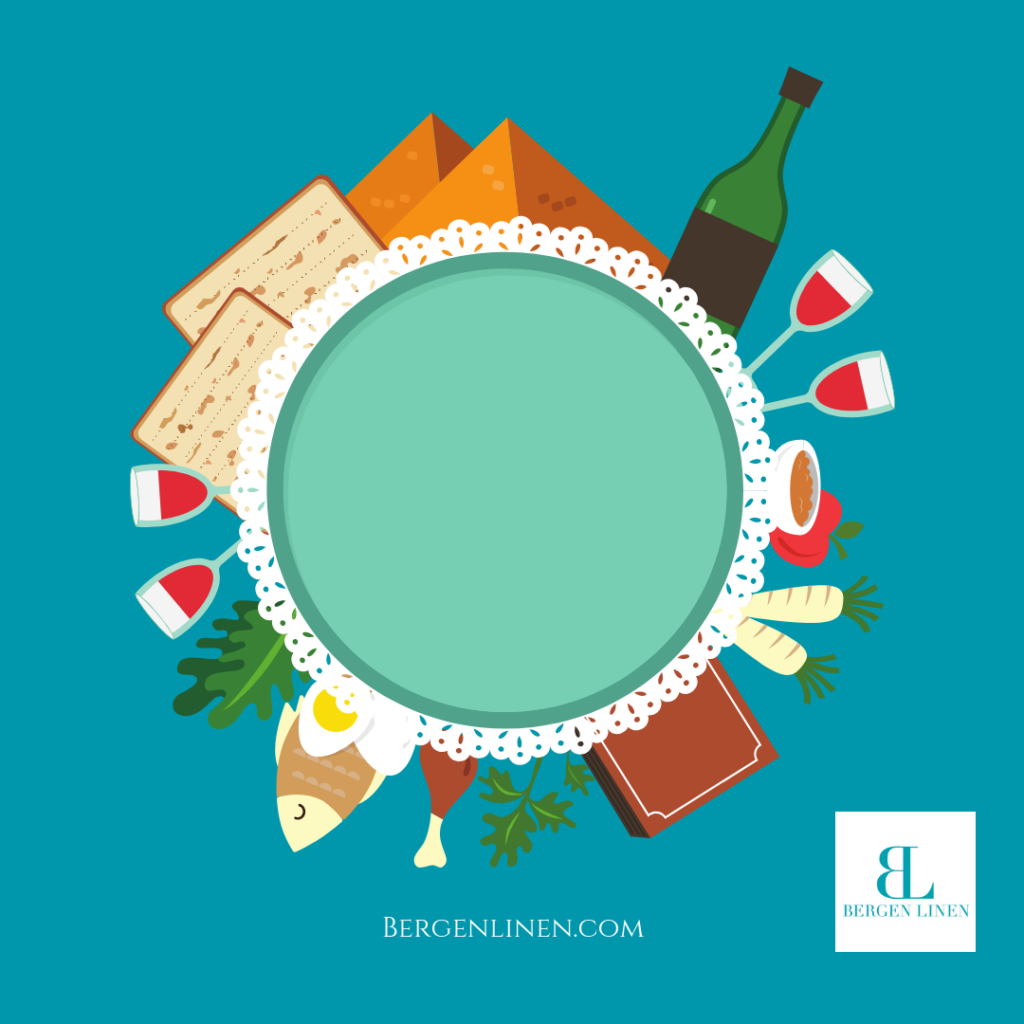 2019 Passover preparation starts now!
This special holiday requires a restricted menu to correspond with the religious story being told.  There are several edible items that should be found at a  Passover dinner table. Why not provide this plate with a pretty backdrop?
For this holiday, may we suggest some more subdued colors such as:
Off-white
Pale gray
Sky blue
Light green
Golden yellow
Whether you are a business or a dinner host, Bergen Linen provides party linen rentals. No order is too big or too small. We are here for you – the community.   Are you interested in a quote? Please feel free to give us a call at (800) 789-8115 or email info@bergenlinen.com.