July 2020 Indoor Dining Check-In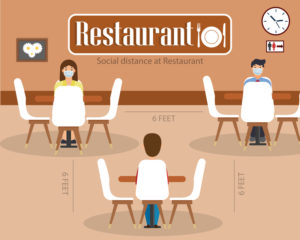 Bergen Linen is checking in on your July 2020 Indoor Dining plan. While there are no opening dates set, this is a good time to start planning.
We want you to know that we are here for you. Here are a few ways that we can relieve you:
Over the last few months, the Bergen Linen team use the downtime to go through every piece of inventory.  The pieces were then inspected, donated if needing retiring or chipped.  T
Why not take a minute to call a team member at (800) 789-8115.  Allow us to review your options and help you with your safety plan.  The New York and New Jersey Food and Beverage Industry recognizes Bergen Linen as a trusted, local linen provider.