Thanksgiving Day 2020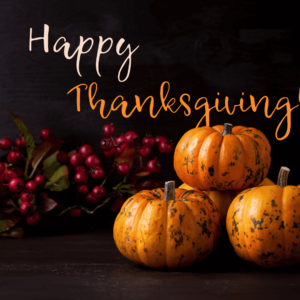 With Thanksgiving being tomorrow, we thought it was the perfect time to say our thanks.
You have heard it before, but we have to say it again – 2020 has been a tough year. Like you, Bergen Linen is very appreciative to be able to have welcomed back both clients and our team back. While we are not sure what the next few months will look like, we do know that we will make it through.
Sadly, some of our industry friends were not able to sustain their business.  Then, there were other companies that were able to survive.  However, it became clear that this wasn't enough.
During the initial stages of the lockdown, restaurants were able to reopen with takeout. This meant that some had to begin a delivery and/or takeout service. Others had to fine tune their system in place.  As time passed, tents would be erected and additional arrangements would be made.
Like you, Bergen Linen adapted as well -and will continue to.  Our team is always looking for new ways to improve our services and add products to enhance our relationship with you. We are not simply your linen provider. We are your partner in this ever-changing climate.
When keeping your guests (and team) safe, there are some necessary and mandated safety protocols.  Although tablecloths are not mandatory, please note that studies show guests equate linens with a higher level of service. In addition, they provide an extra level of protection.  If you choose not to have a full tablecloth, you may want consider line placemats.
With a smaller team, you may have changed how you handle uniforms.  Leaving apparel care to the professionals can be a hygienic and affordable option.  Some restaurants have been leaving uniform cleaning up to the employees. How can you be assured that they are properly (or routinely) being cleaned?
In the next few weeks, Bergen Linen will continue to add additional service and products.  By calling (800) 789-8115 or messaging , you can have a friendly conversation with one of our team members regarding your specific needs. While we do have a Starter Package (aprons, kitchen towels, bar mops and floor mats), customized packages are always available.
Bergen Linen is thankful for our team and your loyalty. Form all of us here, have a safe and happy Thanksgiving!