July 2021 Indoor Dining Check-In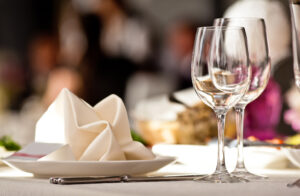 Here's your July 2021 indoor dining check-in!
This summer looks different than last summer. And we can bet that you are very happy about all the restrictions lifted. It's been wonderful to welcome your guests both indoors and outdoors isn't it?
Commercial restaurant table linen rentals can be a stressful subject. And that's exactly why we started Bergen Linen. It was time for the Food and Beverage industry to have a linen provider offering a higher level of service.
What you can expect:
Clean, fresh linens – every time
Reliable, courteous delivery service
Clear, mutual friendly agreements
Expert, passionate customer care
Easy-to-read billing with no surprises
Last year, the Bergen Linen team used the downtime to go through every piece of inventory.  Table linens were inspected, chipped or retired (if needed). By tracking inventory in real-time, this means you can avoid re-rent charges.
When restrictions began to lift, many restaurants opened up but a bit scaled back. As your business continues to bounce back, consider adding your tablecloth rentals back. They are affordable and create a lovely table setting. In addition, studies have shown people equate linens to a higher level of dining. Look at what a clean, pressed cloth can do for you!
Why not take a minute to call a team member at (800) 789-8115.  Allow us to review your options and help you with your safety plan.  The New York and New Jersey Food and Beverage Industry recognizes Bergen Linen as a trusted, local linen provider.