Preparation for St. Patrick's Day 2022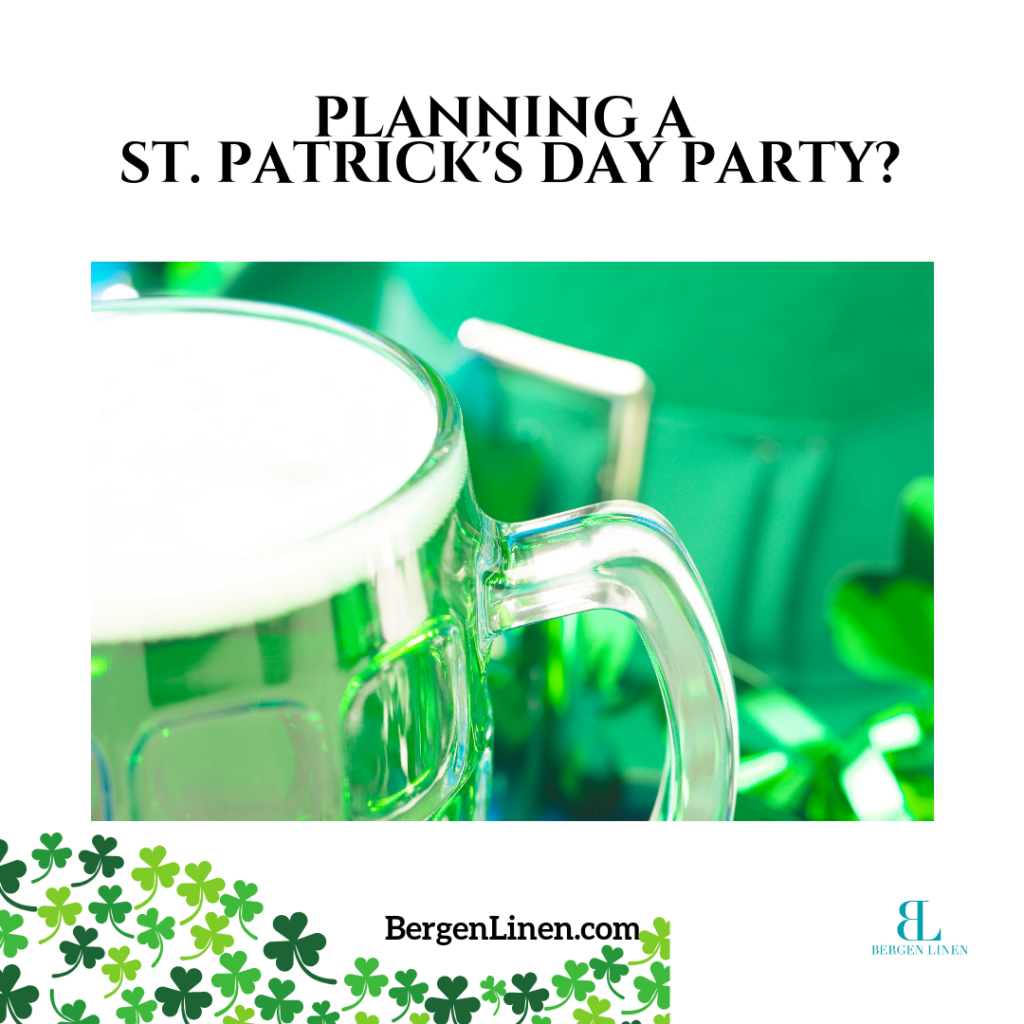 Your St. Patrick's Day 2022 preparations have most likely already begun. And if not, what are you waiting for?
As you know, you do not have to be Irish to celebrate.  You only need to enjoy some spirits and some Irish delicacies with friends, family…and strangers! This is why it is has become such a popular event in many restaurants, country clubs and other event spaces.
In our area, there are countless local businesses that offer a special menu and complimentary drinks in honor of  the holiday. Whether you are temporarily altering your menu or simply want to decorate, there are some easy ways to join in on the fun.
St. Patrick's Day Party Linen Rentals
When thinking about St. Patrick's Day, you may immediately think of Kelly Green. And we get it. It's a beautiful color that certainly goes with an Irish theme. However, you can always choose a green that works better with your day-to-day decor.
Bergen Linen offers a few shades of green and gold that may suit your establishment a bit better. Questions about our selections? Please feel free to call (800) 789-8115 or email info@bergenlinen.com. A team member would be happy to answer any questions you may have.
If you aren't ready to fully commit to green party table linen, then you may want to only add a few hints of green. Consider festive napkins, overlays, and runners. And yes, we offer those as well!
Specialty linens such as seasonal colors are first-come, first-served. It's important to review your anticipated guest count and decide what lines you may need. Then, give us a call so you can have your pick.  For a little inspiration, take  a look at our Pinterest page. We pulled together some fun ideas for various holidays including the spring season.