Spring 2022 Check-in of Your Linen Services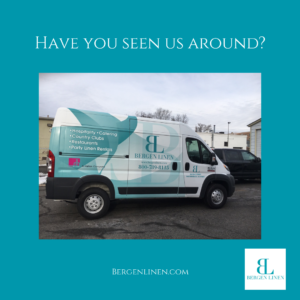 Consider this your official spring 2022 check-in from your friends at Bergen Linen. And if we aren't friends yet, it's about time we met.
Bergen Linen is not just a linen service provider. When we visit, it isn't simply about picking up or delivering.  Our talented team will check in to make sure that you have everything you need. After all, it means everything to us when clients are happy with their services. You shouldn't just settle on your linen, uniforms and kitchen essentials.
Take Our Spring 2022 Check-in Questionnaire:
Are you happy with your current provider?
Shortages/Incorrect/Unfulfilled orders?
Customer service questions responded to quickly?
Incorrect or lack of inventory control?
Although there are plenty of linen providers out there, Bergen Linen believes that we are special. In fact, we know that we are.  We say what we mean – and we do what we say. You never have to worry about your delivery. 
Find out why  the New York and New Jersey Food & Beverage Industry trust in our services.  Call (800) 789-8115 today for your spring 2019 check-in AND risk-free evaluation! And don't forget to follow us on Instagram!