Turn an unpleasant situation into a "WOW" experience-
with our Oops Program!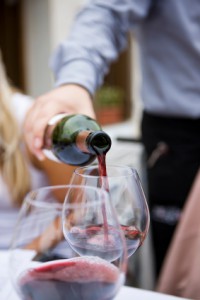 We understand that you make it a priority to treat your guests with the utmost care.  Unfortunately, accidents happen.  Even the most skilled server can spill a little sauce or red wine on a customer's garment.  Oops!
Besides apologizing and perhaps offering a complimentary dessert, why not be able to offer actual assistance to remedy the situation?  Our "Oops" gift card lets the client know that you are willing to go that extra mile – showing that you understand how frustrating it is to be on the receiving end of an accident spill.
The "Oops" gift card allows  your customer's garment to receive the finest in "couture quality" dry cleaning  through our sister company, Hallak Cleaners.  Whether it's just a simple pair of Dockers or a Gucci handbag, their items will be handled with care by Hallak's team of experts.
Your restaurant is then billed for the services at a professional courtesy rate.  There is no enrollment or any other additional fees to be part of this program.  Interested? Call (800) 789-8115.
Bergen Linen is a Hallak company.