RFID Technology
In the fall of 2018, Bergen Linen's team embarked  on a massive new project – installing RFID technology into our inventory.  Over the next several months, tens of thousands of apparel and table linens will have a unique RFID chip sewn in to facilitate tracking and inventory.  We are making a significant investment in hardware, software, and labor to complete this ambitions project.
During the transition, service will not be interrupted.  The project is phasing in terms in such a manner as to ensure no disruption to our production team.  The IT team at Bergen Linen has developed a proprietary hardware and software implementation strategy that will make sure that our clients receive credit for EVERY piece returned to us – impervious to human error in counting or assigning of inventory.
While a bit time consuming, a RFID is a win-win for everyone involved.  These informative tags provide real-time inventory and tracking data throughout the facility.  They will also help to control ever increasing labor costs over the coming years.
Learn more about RRID Technology – along with Bergen Linen!
What are RFID Tags?
RFID stands for Radio Frequency Identification. They are small devices (we are using Fujitsu chips) that are sewn into our good – much like a label – that emits a unique 24- character identification code which is read by antennas distributed throughout our facility.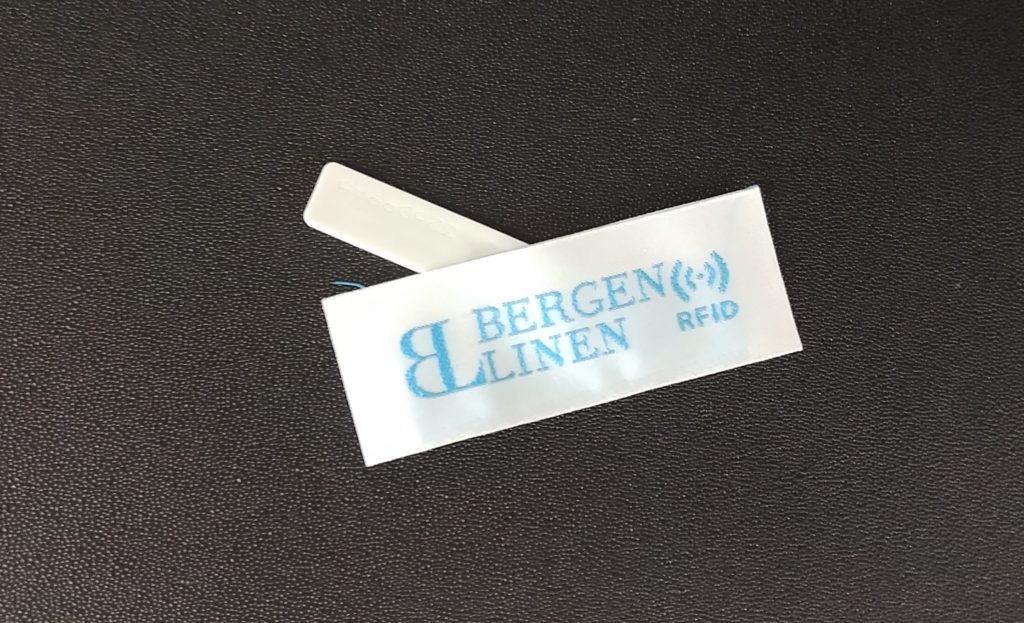 The Future of RFID Tags.
By now, you may have come across or heard about RFID used in a retail setting.  RFID or like-technology will slowly begin to change how we shop. Consider Amazon's new stores allowing customers to walk out 'without paying'.  It seems that this is only the beginning!  In fact, many dog (and other pet) lovers may already be relying on RFID technology.  If your furry best friend has been microchipped, you can already see the importance – and how wonderful RFID can be.
Questions about Bergen Linen and its services or RFID technology? We would love to answer any questions or concerns so give us a call at (800) 789-8115 today.