There are many elements to a spa experience.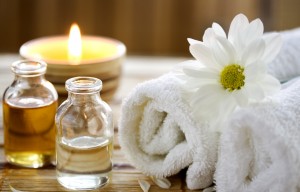 "How beautiful it is to do nothing, and then rest afterward."
                                                         -Old Proverb 
You spend your days fulfilling the needs of your spa's clientele.  Allow Bergen Linen to help you with your day-to-day needs.  Your guests should be welcomed by the most comfortable, luxurious environment possible.  Massage bed linens provide an extra special level of comfort and are more enviro-friendly.   You may choose from a selection of sheets, pillowcases, towels and robes.
Bergen Linen offers linen rental and laundry service.   For some spas, it may make more sense financially to purchase linens.  This is why we also provide linen sales.  Each spa is as unique as its clients.  You will be able to create a menu of services that is catered specifically for your needs; this includes a custom billing system and delivery schedule.
You may find these additional spa services useful:
Embroidery. Reinforce your brand by embroidering your logo on robes or linens.
Uniforms. Shirts, dresses, technician coats, etc.
Commercial cleaning. Interior services include area rugs, carpets and window treatments.
Email us at info@bergenlinen.com to learn more about how we may provide your bed/massage linens, pillowcases, salon towels and robes with the finest in fabric care.