June 2020 Restaurant Reopening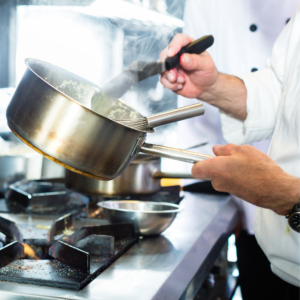 June 2020's Restaurant Reopening will mark a special time for many owners and teams.
In these last few months, some restaurants and caterers have completely shut their door. As we all tried to navigate through this pandemic, New York and New Jersey food and beverage industry professionals tried to find ways to keep their businesses open. For some, it meant offering take-out and delivery. Alternatively, others took the time to remain closed and prepare for their future. In brief, there is no wrong or right way to handle such an unprecedented event. You do your best – that's all. Now, allow us to help.
Despite all the ups-and-downs, Bergen Linen used these last few months in the most productive way possible. Sadly, we had to temporarily lay many of our production workers off. With a reduced crew, the team updated our facilities, logistics, computer program and more. At the same time, we continued to provide linen rentals to our local friends.
As you begin to open up, you and your team will have to transition to this 'new normal' including:
outdoor dining
limited capacity
use of face masks
socially distanced tables
Additionally, many dining establishments are considering reservations to alleviate wait times. If you are planning on opening your restaurant or caterer (or continue to remain open), please know that Bergen Linen is here for you. Linen rentals such as chef wear, uniforms, tablecloths, napkins, bar mops and more are available. Your kitchen linen essentials are only a phone call away. You can reach a team member at (800) 789-8115 or email info@bergenlinen.com.