Thank you for visiting our Testimonials.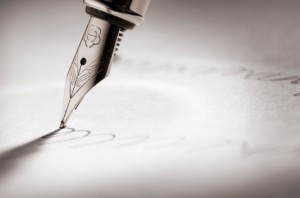 Bergen Linen is a Hallak company.  For nearly fifty years, Hallak Cleaners the Couture Cleaner has been caring for the metro area's finest wardrobes.  To hear what people have been saying, visit Hallak's Testimonials page.
Bergen Linen is a great customer from customer service to quality of product.  We couldn't be happier!
Karen (Culinary Conference Center)
Beth has been amazing to work with!  Our driver is extremely courteous and helpful as well.
Jennifer (Bistro 70)
We think you guys are great!
Marge ( Skylands)
Everything with the linen quality and service is outstanding.  We appreciate the extra effort put forward by your staff!
Jackie (Morris County Golf Club)
You're the best!
Manager (Svetsarah)
I want to thank you and Bergen Linen for being so easy and responsible to work with as we arranged for linen rental for our son's wedding weekend. We somehow stumbled upon you, online, which was lucky for us. There were comments from guests on the high quality of the sheets and towels – and this was not an easy crowd! Thanks for all your help throughout the year as we headed towards the last weekend.
N. Palmer
First, from the initial meeting with John to calling Beth – seamless!  Beth is very helpful and easy to work with!  All of the linens have been well maintained and in great condition.  Delivery and pick-ups have been easy as well.  All around, a great company to work with.
-J.G. (Morris County Golf Club)
Very happy – Beth is very accommodating!
-S.L. (Sharmel Caterers)
We are very pleased with the service and the quality the linens you supply us.  Beth does an outstanding job as far as taking care of our order and if we do have a problem it is dealt with immediately.  She is an asset to our business as well as ours.
-D.S. (G.W. Grill)
Thank you, also thanks for being a company that is easy to do business with, we appreciate it!
-L.P & H.P. (Just Parties)
First of all, I wanted to say how pleased we are with Bergen Linen. The quality of the linens is great, and Beth and Jose have been great to work with.
-S.S. (Ramapo College)
We have been using Bergen Linen for almost a year and are extremely happy with the service.  I deal with Beth on a weekly basis and she is very accommodating and ensures timely delivery of our linens.  She also makes it a point to follow-up with any special requests I have.  We opened our business in October 2013 and Bergen Linen is the only linen company we have used.  We look forward to a long-lasting business relationship.
-D.S. (G.W. Grill)
Bergen Linen is great!  I love that you can also order uniforms thru RedKap and all the staff is super-friendly and very prompt with service.  Even last minute delivery is also possible.  And even the owner himself, John-Claude comes to visit us just to make sure we are doing well.  Thank you for everyone at Bergen Linen!
-JD's Steak Pit (Fort Lee, NJ)
Dear Mr. Hallak,
I'd like to compliment your company and in particular yourself for the excellent service you provided me last week on the linen rental for my son's first Holy Communion. Your professionalism and ability to get me the linen in an expedited time frame of two days exceeded my expectations.
Such a commitment to great customer service is to be commended. You can be sure that I will continue to do business with your organization.
Thank you once again.
Regards,
K.C.
"I have been in the restaurant business for many years.  During that time, I have dealt with many linen companies.  I have found Hallak to be the best.  The quality of their linens is excellent, as is their service and pricing!  I strongly recommend them to any restaurant who wants a company that surpasses all the others."
S.H., The Kitchen (Englewood, NJ)
"Bergen Linen is a huge company that didn't forget the crucial basics of personable service. From the office to the delivery everyone works hard and with a smile. Customer Service A+
THANK YOU FOR THE EXTRA SASHES!"
S.L, JD's Steak Pit (Fort Lee, NJ)
"We are always satisfied with the service we are given. No complaints. Also, the staff is friendly. Pleasure doing business with this company."
and
"We are very happy with your services!  Always very polite."
Piermont Diner Restaurant (Tenafly, NJ)