Restaurant Table Linen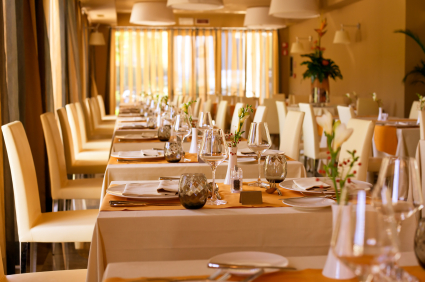 Restaurant table linen options are only a phone call away.  Bergen Linen is the New York and New Jersey trusted local linen company.
Your day-to-day operations require and deserve a reliable linen provider.  Furthermore, you should receive quality fabric care and expert customer service.  Allow us to introduce ourselves properly.
This family-owned and operated linen service was designed to answer a need in the food and beverage industry.  Therefore, the Hallak brothers have made it their responsibility to be a different kind of commercial laundry service.
When running or owning a restaurant, country club or catering hall, it is imperative to pay attention to every last detail. From your meals to the ambience, you must leave a positive impression on each guest.  We understand you only have one chance to make a first impression.  Our team takes pride in our table linen services.  Your restaurant's linens will be returned spotless, crisp and pressed to impress.   Bergen Linen offers both sales and rentals to suit your needs.
By emailing info@bergenlinen.com, you are taking the first step.  Are you happy with your current linen company?  Allow us to show you why Bergen Linen is  the  table linen company you have been looking for.  Most importantly, arranging this service should not be stressful.  We understand your needs and are simply here to help.
Step by step, we can assist you in presenting your establishment at it's finest starting with your host/hostess' uniforms.  After being greeted, your guests will then be seated at a table highlighted by your fine table setting.
Various restaurant linens include:
Table Linens and Napkins
Server Apparel & Aprons
Chef Wear
Bar Mops
Towels
Mop Heads
Floor Mats
Above all, Bergen Linen is transparent.  Our customized billing does not contain any surprise fees or surcharges.  You will never be surprised.  If you ever have questions, you are able to contact a team member with ease.  In short, we set out to be a different restaurant linen provider – and we like to think that we succeeded.
Call (800) 789-8115 to learn more about our restaurant linen services.  In additional, event linens and wedding rentals are also available.