Bergen Linen FAQs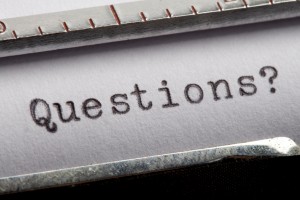 Bergen Linen FAQs page is here to answer any questions you may have regarding our services.  However, you are also welcome to speak with a team member today by calling (800) 789-8115 or email info@bergenlinen.com.
First, we would like to thank you for your interest in our linen company.  Bergen Linen  prides itself on being a different kind of linen laundry provider.  You may wonder "Why Bergen Linen" – and we understand. Allow us to answer any questions you may have and then show you 'why'. Linen rentals and sales are our speciality.
What is your billing system?
Although there is a complete billing system in place, we understand the importance of offering customization to suit an individual client's needs.  You can choose to pay via cash, check, credit card, or automated ACH drawdowns. If you are interested in contacting our billing department, please try our Contact page or email billing@bergenlinen.com.
How often do you pick up and deliver? What about holidays?
The simple answer is – as often as it takes. Bergen Linen is a Monday through Friday operation designed to meet all of your needs.  For example, some restaurants may  require two visits per week.  Our fleet of trucks and vans support the New York, North Jersey and Central Jersey food & beverage industry.
Do you offer "emergency" services?
Absolutely.  When a situation  arises which requires servicing on an off-schedule day, you can count us.  Our job is to make your establishment run as smoothly as possible.  Furthermore, you may place orders by calling or emailing orders@bergenlinen.com.
What are some of the benefits in choosing table linens?
Do you know that studies show diners prefer cloth linens over paper tablesettings?  While people certainly choose restaurant based on the food itself, ambience is also key to a foodie's experience.  Your decor should match your cuisine's  excellence.  It is also beneficial to your guests' health.  In addition (and more importantly), clean table linens reduce the exchange of bacteria.  'Hear' what our customers are saying.
Where can I see the swatches and available size options?
Bergen Linen offers a wide selection of colors, sizes and textures.   At times, clients request to borrow a chair cover or swatch so they may test at their venue.  Along with swatch requests, many potential clients simply would like to review their choices with a team member. You may call (800) 789-8115 or email info@bergenlinen.com.
May I visit your facility?
Yes, you are certainly welcome to visit our production plan.  A Bergen Linen team member would be happy to offer you a tour of our plant.  However, we kindly ask that you let us know in advance.  During our busy production times, 'visiting' may not be ideal.  With your busy schedule, it is also understandable should you wish for someone to come out and meet with you.  Please call (800) 789-8115 to schedule your tour today.
How will you assess my needs properly?
We understand that you may have questions before switching linen laundry providers so thank you for visiting our FAQs page.  Brief sit-down consultations seem to be the best way to assess what service(s) would be most beneficial.  With services ranging from linen rentals to uniform sales, you will be able to customize a 'plan' that suits your  needs specifically.  This includes custom billing options, working with your team's schedules and more.
Common question…Why choose Bergen Linen?
We are a privately family-owned and operated facility.  All of us at Bergen Linen share a mission to provide the highest level of fabric care and customer service.  Through constant quality control monitoring, you can trust that your linens will be returned guest-ready.  Items with noticeable stains and tears will be removed from the rotation.  Being eco-friendly is also an important aspect of our company.  When there is an issue, we welcome (and insist) on any informative feedback.  We are always striving to be better – and we think it shows.
Thank you for taking the time to read our FAQs page. We hope that we have answered any questions you may have had. If not, please feel free to call (800) 789-8115 or email us so we may address any other concerns.  Interested in getting to know us a little better? Be sure to follow us on social media including Instagram.