Spring 2018 Wedding and Event Trends
Spring 2018 weddings and special events this weekend were fortunate to have the first spring-like weather in weeks!  Event planners and (DIY hosts) have been having  a great time incorporating the most popular party trends.  One in particular that we love is the edible place card. This can be used for any formal event that requires place cards or exact seat placement.  While some weddings are leaning towards a more casual buffet style set-up, there are still many formal weddings (and other events) taking place.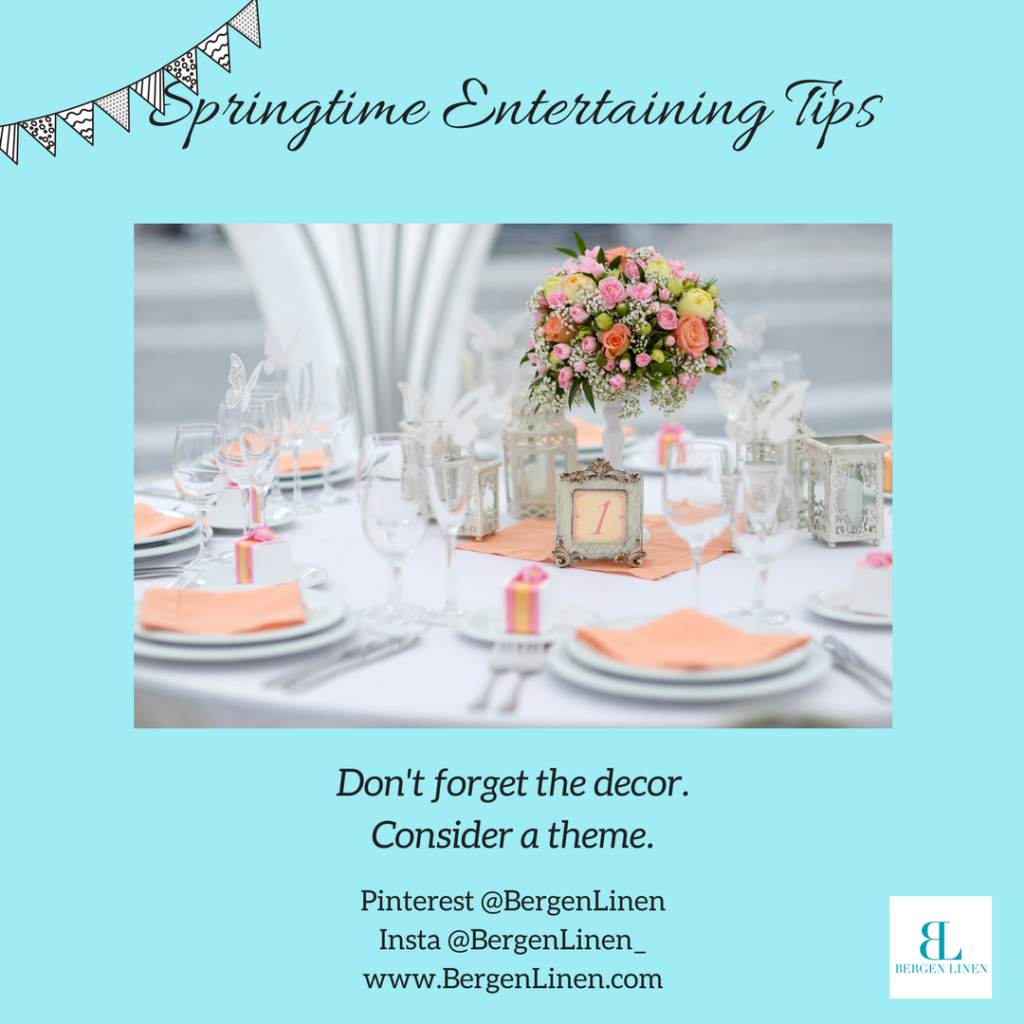 Venue manager or owner? You may be thinking that you do not need to know about current trends or planning tips.  However, this is the ideal way to build a relationship with any potential customers.  You are not just renting a space, but rather the main focus point of a client's special moment.  Connecting with them is so important.  It is easier to connect when both parties feel that they have something to offer each other.  Your knowledge and advice would certainly be welcome – even to the most controlling of customers.  They may certainly have a vision, but it is up to you to work with them (and others – such as a designer, florist, etc.) to pull it altogether.
Wouldn't it be nice to have a linen provider that you can trust?  Bergen Linen provides ourselves on providing you quality linens AND expert customer service.  Do you have your own own linens? We are here to help you in an emergency or for selections outside of your inventory. Meeting with us only takes a few minutes so why not set up an appointment today? Call (800) 789-8115.