Spring 2018 Formal Weddings
Spring 2018 formal weddings are popular and trending.  While they tend to be more traditional, this is not to say that couples can't put their own twist on the event. Along with upscale, traditional wedding decor, this type of party typically requires guests to adhere to a certain dress code.  (If you are interested in fashion advice, please check out our sister company's Instagram – Hallak Cleaners.)
Traditional Formal Wedding Elements include:
200-500 wedding guests
Ballgown or gowns with long trains
Black tie attire for groom, groomsmen and guests
Elaborate decor
Full orchestra or band
Elegant reception venue
Weekend evening date
Of course, there are no set rules – especially with today's couples.  There is something to be said about fine-tuning your Big Day to fit one's personalities and style. After all, it is all about the couple.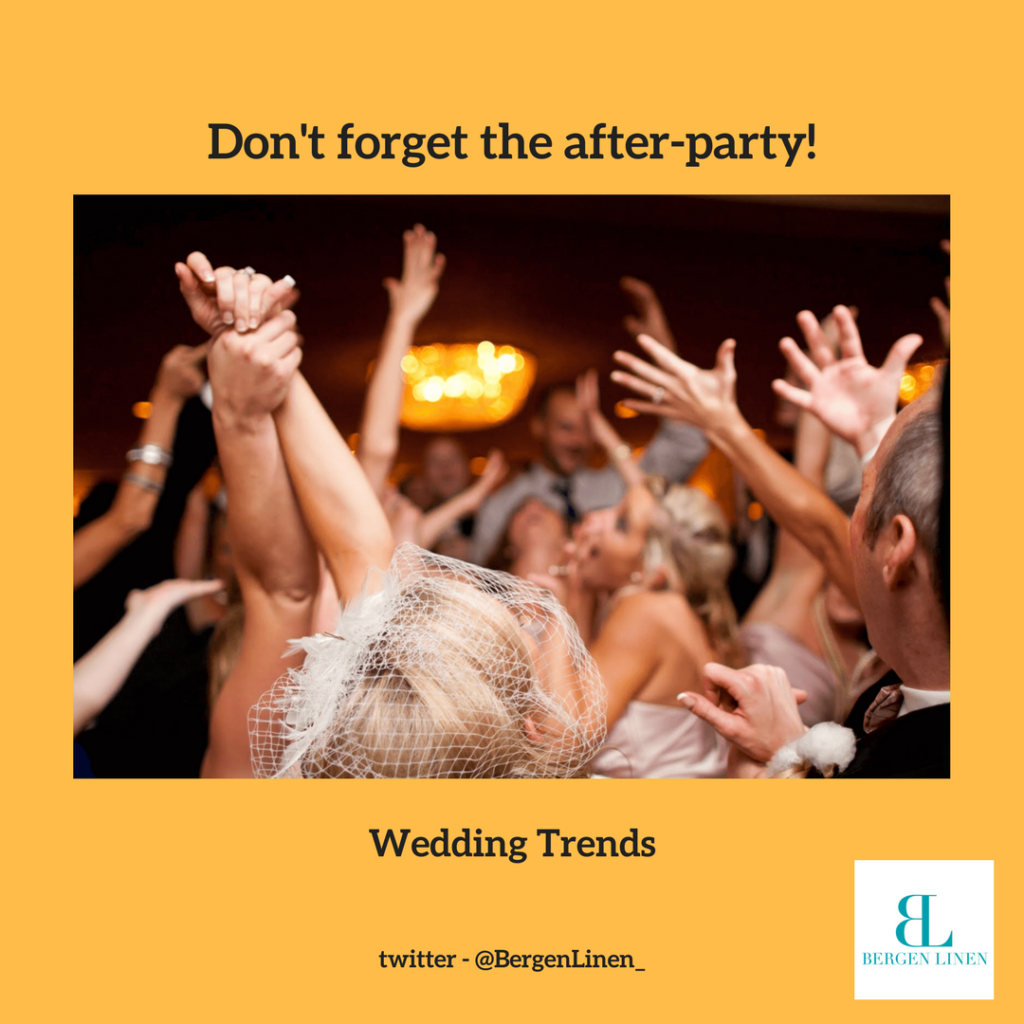 Even with a more traditional reception, this doesn't mean the night has to end there.  The after-party trend is still quite strong.  Venues can take advantage of these extended parties.  Most post-reception time simply requires good music, some cocktails and a few 'snacks'.  Are you ready for today's couples?  Allow us to help. Email or call us about party linen and charger plate rentals.