Memorial Day Weekend 2018
Are you ready?
Along with today being the start of Memorial Day Weekend, it is also National Wine Day!  Will you be celebrating?  Even if you won't be, you know your guests will be.  (If they haven't started already!)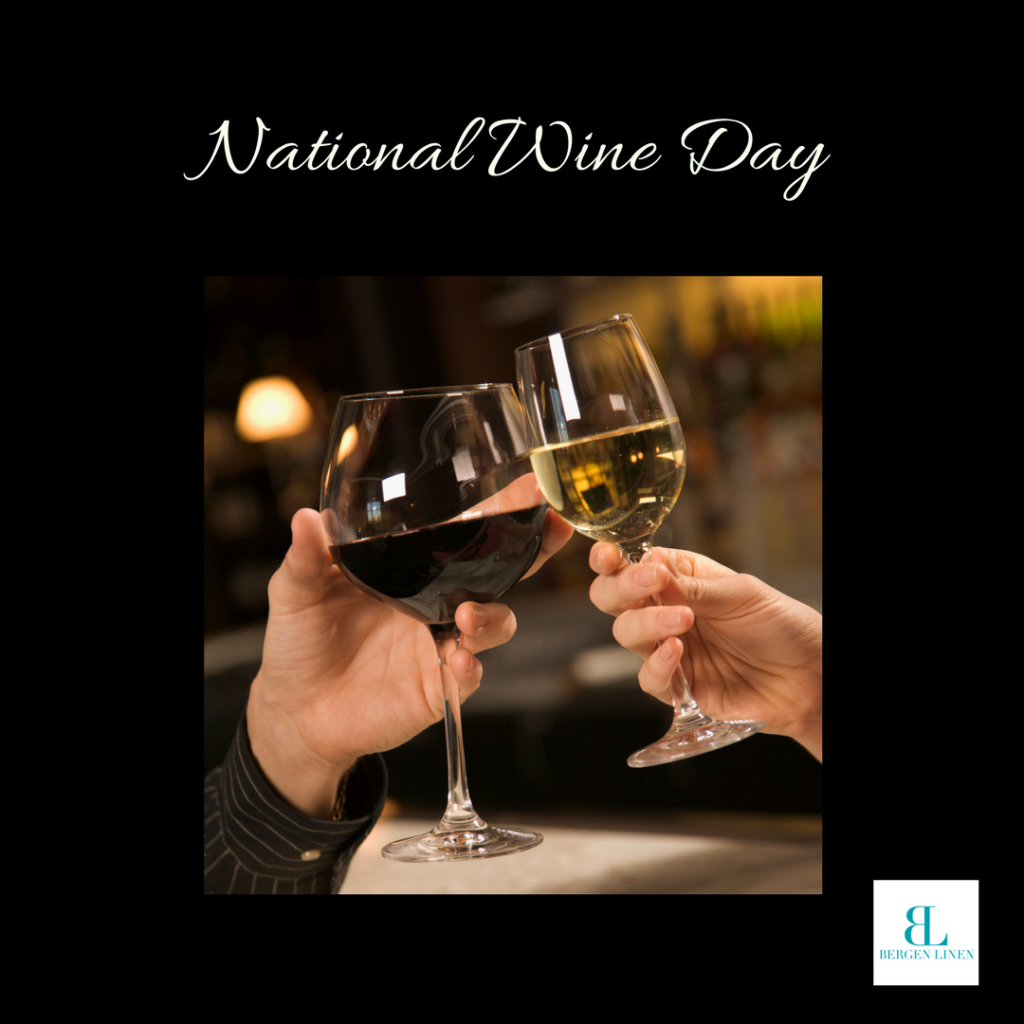 Memorial Day Weekend 2018 calls for something a little extra.  Whether you are personally celebrating with friends and family or it's for your guests, throw on a tablecloth and dress up that outdoor table.  There is still time to place your holiday linen order so give us a call today. (And it would be the perfect time to also put in your Father's Day order so what are you waiting for?)  Can't spare a minute on a Friday?  We understand. Email info@bergenlinen.com.