Pre-Thanksgiving Preparations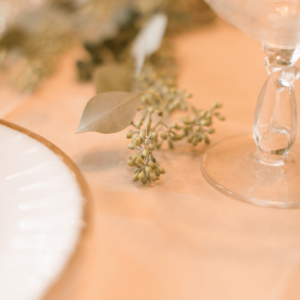 What are your pre-Thanksgiving preparations?  There is still time to place your linen order.
While this holiday will look a little different, you are still able to welcome guests to your establishment.  Together, let's make this a day for celebrating – responsibly.  If you are ready to place you order, you can call (800) 789-8115 or email orders@bergenlinen.com.
There are many benefits to table coverings such as:
Hygienically safer than bare tables
Studies show covered tables present a higher level of service
Can be used to socially distance tables*
Easy way to bring some holiday cheer
*In addition, Bergen Linen customers are welcome to request complimentary "Reserved" tent cards customized with your logo. It is simply another way for us to help you.
Crisp, white linens always look great.  However, you  are welcome to incorporate some autumn-kissed linens for Thanksgiving. For example, we love the idea: green, golds, creams and oranges.  Mix-and-match as well.  Bergen Linen offers tablecloths, napkins, overlays, runners and more.
Additionally, we also provide uniforms, floor mats, kitchen towels, bar mops, etc. Smaller venues may inquire about our new Starter Packages that begin with kitchen towels, aprons, etc. At Bergen Linen, we believe that you should be billed for the items that you use. Let's work together find a plan that works for you.
How can we help you and your team start this holiday season off on the right foot? Call and speak with a team member today at (800) 789-8115. Tell us what your needs are for the perfect customized linen plan.