December 2021 Event Party Linen Rentals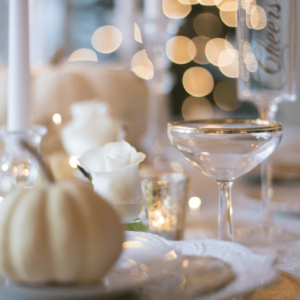 Even a small December 2021 event should be special. So don't skimp on the 'special'.
With Bergen Linen, no event or order is too small – especially in 2021. We understand that these next few weeks of holiday gatherings, restaurant reservations and weddings will be different than years prior. Therefore, our team has adapted to your needs.
When planning for December, consider making the tablesettings a little extra special. As you transition from late fall into winter, you may want to change up your tablescape.
For the season, we love the following color combinations:
White and Silver
Cream and Gold
Sage and Cream
Red and Green
Blue and Silver
This is the perfect time to start reviewing your upcoming schedule.  See how Bergen Linen can spruce up your nearing events and every day seating.  We offer a wide selection of colors, sizes and textures. Formal? We have something for that. Little more casual? We have something for that too. Mix it up as well.
Ordering table linens does not have to be complicated or pricey. Bergen Linen prides itself on being the best value with a passion for customer service. Questions about your linen options? Call (800) 789-8115 or email orders@bergenlinen.com.