Valentine's Day 2022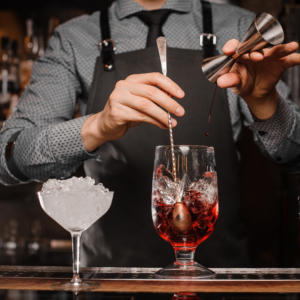 What is on your Valentine's Day 2022 menu?  With any holiday, you probably look for new ways to work in fun, seasonal menu ideas – including cocktails (and mocktails).
While some you may wish to pass on (sorry, green bagel!), Valentine's Day can easily be represented minus all the food coloring.
Many restaurants choose  prix fixe holiday menus.  Are these entrees your favorites? Best-sellers? Romance-inspired? Need a little inspiration yourself? Speak with your team and some trusted clients.  Many will be happy to share some thoughts on what may be date night hits.
During the month of February, you may want to incorporate some special ingredients to spice things up as well.
Natural Aphrodisiacs
Honey
Avocados
Pine Nuts
Chocolate
Chili Peppers
The Color of Valentine's Day 2022
Cherries
Cranberries
Strawberries
Pomegranate
Red Grapefruit
Besides being delicious, all these foods have something in common as well.  They provide wonderful sources of vitamins, anti-oxidants or fiber. See you can have it all!
If you are not a fan of a holiday  menu make-over, you should at least consider a signature cocktail or dessert. Something special that your waitstaff can chat about. After all, it's a special night out for couples. And we all need a little special in our lives – especially these last several months.
For more Valentine's Day inspiration, follow Bergen Linen on social media. Questions about our linen services? Give us a call at (800) 789-8115 or email info@bergenlinen.com today.