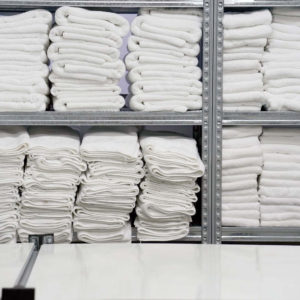 Checking in on your hospitality linen services!
All summer long, Bergen Linen's team has been busy with providing clean linen to many in the hospitality industry. This includes: schools, camps, and other facilities in need of commercial laundry services.
 Affordable Quality Guest Linen Service
Welcome guests and visitors the right way. With first impressions formed within seconds, it is important that every detail is in place. Even within a casual setting such as a camp, a guest expects clean, pressed bed linens.
Fresh linens convey a sense of comfort and cleanliness that lingers long after leaving. Recent studies have highlighted the impact on linens by guests; a quality laundry service can help improve guests' overall satisfaction.
Tailored Hospitality Linen Packages
Every hospitality call that we receive is different than the next. After all, they are creating an environment for guests in their unique space. That's why we offer a range of customizable linen packages.
Hospitality linen offerings include:
Sheets
Pillowcases
Towels
When running a team or business, you want industry vendors you can trust. That's where we come in! If you have a few minutes, allow one of our team members to get to know you a little bit better. Together, we can customized a linen plan that suits your needs – and schedule.
By choosing a linen supply service that understands your needs (and budget), you're making a choice that helps both guests AND your team. Imagine how less stressful a day or even can with reliable service and quality linens.