Cleaning and Sanitizing Services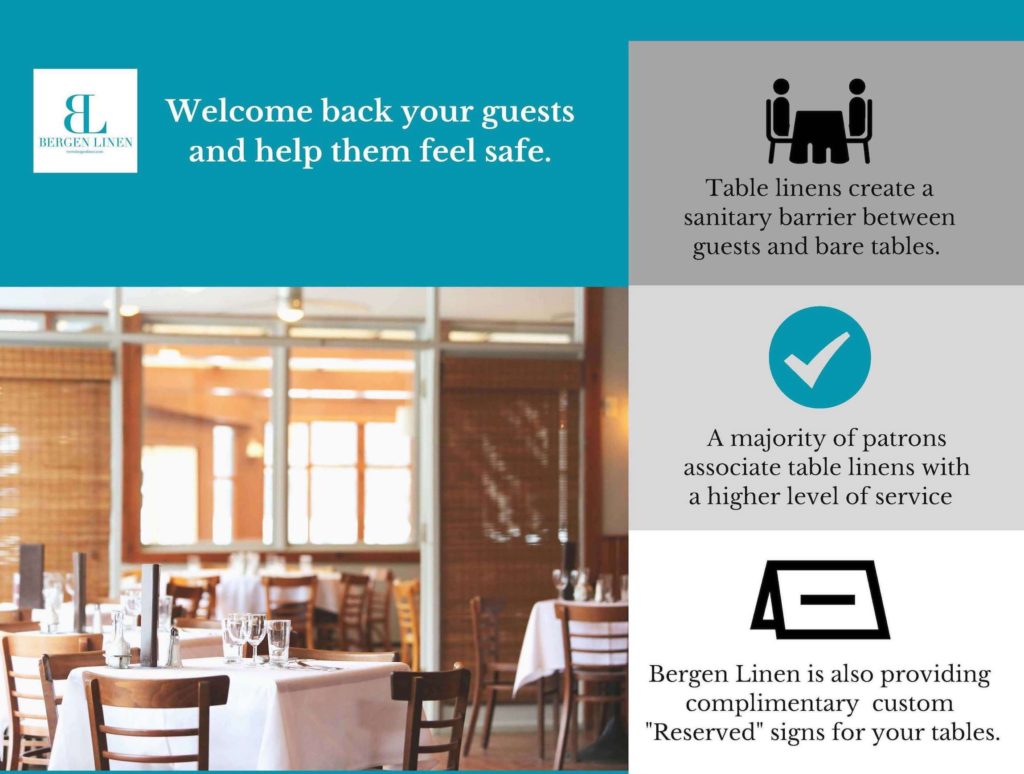 Cleaning and sanitizing is not the easiest discussion topic.  Along with being confusing, it can also be overwhelming.  Where do you start?
However, you have Bergen Linen on your side.  In addition to our linen services, we provide this rest-easy service.  Our anti-viral and a fogging process guarantees a safe space that you and your team can feel good about.
For many, their restaurant or catering venue is their main source of income – and a welcoming, meeting place.  When you are open to the public, you are open to outside factors.  Today's current issues call for additional measures such as social distancing, additional cleaning and more.
Your business is everything.  Therefore, trust your safety to the professionals.  Bergen Linen is not simply a linen provider.  In addition to linens, we have a team ready to help with any disinfecting projects.
Benefits of Bergen Linen's disinfecting processes:
Safe for pets, people and fabric
Proven effective in killing viruses
More effective than bleach
100% green processes available
If you are interested in learning more about the actual process, please call (212) 832-0750 and ask for Joe Hallak.
Additional services available for your business:
table linen rentals
bar mops, floor mats & more
Bergen Linen clients may also request custom (with your logo) "Reserved" tent cards.   They are free and there to help aid you with social distanced tables.  Recently, linen placemats have been added to our offerings. Remember – dining guests align tablecloths with better service and a higher quality experience.
Interested? Email info@bergenlinen.com or call (800) 789-8115.  A team member would be happy to answer any questions or concerns you may have.