August 2019 Party Linen Pairings
Bergen Linen is here to help with your next event decor.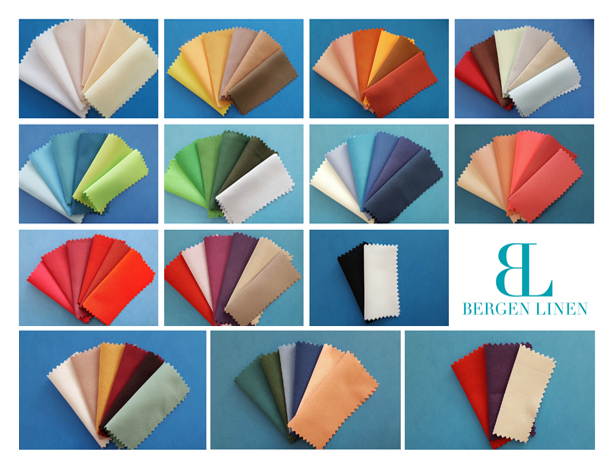 August 2019 party linen pairings call for a fresh, summer look. Typically, most restaurants and venues opt for a neutral day-to-day linen. White, cream and black are common options. Of course, we do have the occasional red linen used for regular service.  It is entirely up to you and your vision.
However, special events may require something outside your day-to-day look. Do you prefer to provide additional options to clientele? Do you prefer to provide colorful options for napkins and runners?  Depending on your preference, you have the opportunity to offer these added linens to pull a party together.
For example, adding a pop of color may be just what that next event calls for. Bergen Linen offers tablecloths, napkins, runners, overlays, table skirts, chair sashes and more. Can you imagine all the possibilities? Don't worry though. We are here to answer any questions you may have so call today.
Some of our favorite warm weather combos:
Citrus Palette – yellow, orange and green
Simply Peachy – sage, peach and cream
Island Appeal – hot pink (or Hallak pink), teal and sand
Running a business is clearly a time-consuming venture. However, we encourage  you take a few minutes to review upcoming party trends. What will your customers be requesting? And do your current vendors have what they will be looking for?  Bergen Linen is here to help you with all your daily linens AND those special occasions. Call (800) 789-8115 or email info@bergenlinen.com to discuss your needs.