Back-to School Bash
Ending the Summer Right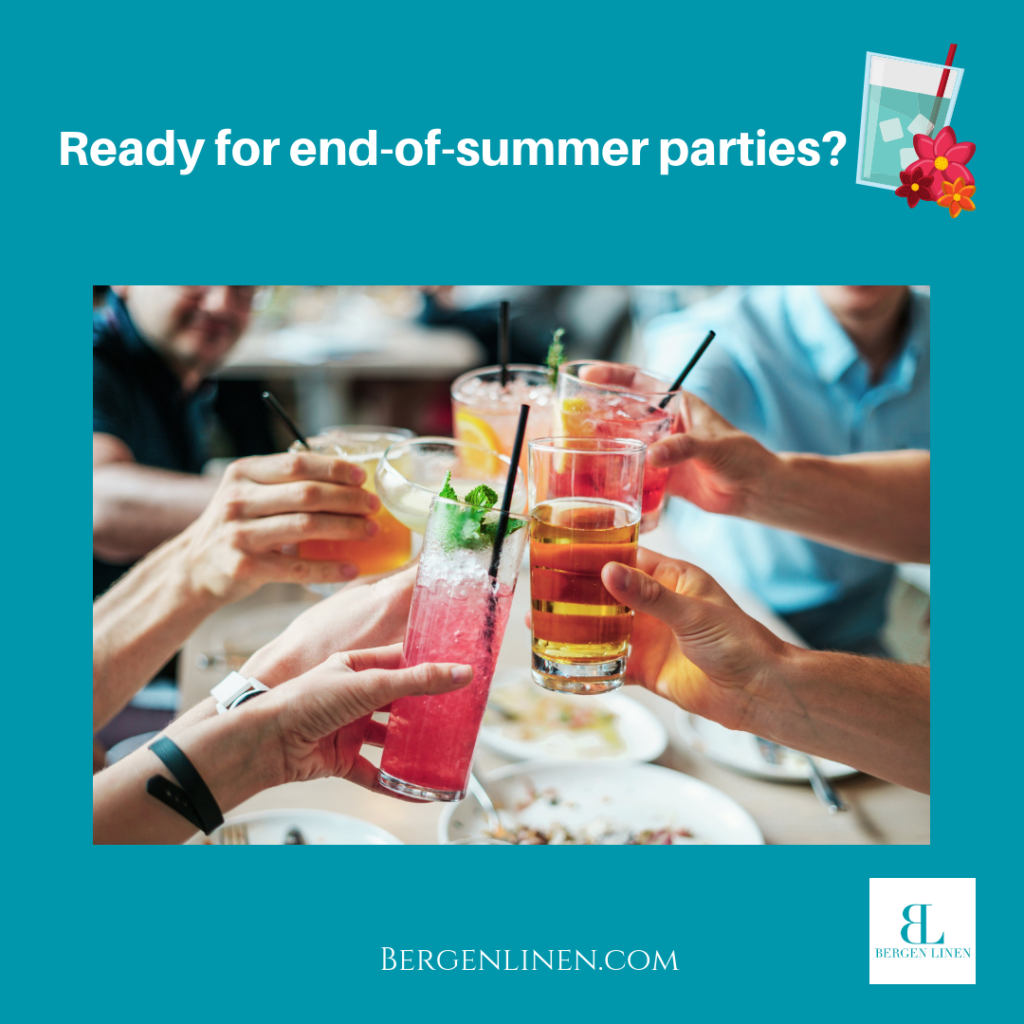 With Labor Day right around the corner, why not plan a fun back-to-school bash? Invite your friends, family, your children's friends (and their families), etc.?  While some will still travel during the holiday weekend, there are plenty of people that choose to stay local. Staying close to home doesn't mean you can't have fun!
Summer Citrus
Beachy Bash
A Hint of the Tropics
Backyard Movie Night
For some, a theme may be considered pointless. However, you may find it super helpful when deciding on beverages, a food menu and decorations.  With a theme, you can streamline your party checklist that much quicker.
Speaking of party planning checklists, this is a good time to start one. Check out some of these to-dos that you may wish to add:
Pick a theme
Choose date and time
Send out invitations/contact guests

Keep running head count (will help determine quantities later)

Create food and beverage menu

At the same time, make a list of grocery needs

 Determine how little or how much decorating you'd like to do (and time will allow!)
Consider the details: restrooms, music, inclement weather, etc.
You can do this!  Need a little inspiration? We love Instagram and Pinterest for those the little details and extras.  Be sure to follow Bergen Linen on both!  We love hearing from our happy clients. If you end up taking advantage of our great linen selection for your back-to-school bash, be sure to share with us. We'd love to see!
Bergen Linen is a go-to resource for the Food & Beverage Industry.  We also provide linen rentals for DIY hosts/hostesses, event designers and caterers. Call (800) 789-8115 or email info@bergenlinen.com. A team member would be happy to speak with you!