Back-to-School 2019
RFID 101 Class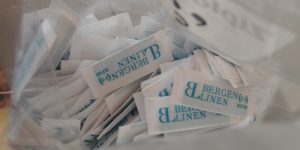 Welcome Back-to-School 2019 season! Bergen Linen is excited to present to you a quick RFID 101 'Class'.  In addition, we will briefly explain how this is useful both to you (as the customer) and us (as the provider).
What does RFID stand for?
Radio Frequency Identification.
When was RFID technology invented?
Harry Stockman (scientist and inventor) has been credited with his 1948 invention.  However, Charles Walton was granted the first patent in 1983; his patent was for an RFID device.
How RFID is used in the linen industry?
These informative tags provide real-time inventory and tracking data.  This means a win-win for both you and your linen provider (should they have this technology).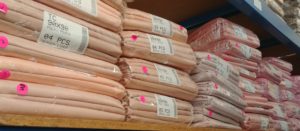 Last year, Bergen Linen's team spent many months sewing in these RFID tags (within a custom label).  Then, we structured our internal UNIX system to work in tangent with the tags.  Thus, allowing us to track inventory whether it be at our warehouse or on your shelves.   For example, let's say there is an issue with 'missing' product.  A BL team member can pop by your venue with a tracking device.  If the linens are not there, we know to investigate a little further on our end.
Inquiries about inventory control and RFID system?
A Bergen Linen team member can answer any questions you may have – so ask away!
Call (800) 789-8115 or email info@bergenlinen.com.