May 2020 Local Business Support Report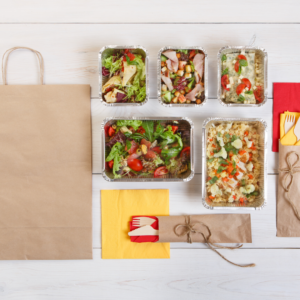 May 2020 local business support starts here – with Bergen Linen. While many local businesses are in limbo, some restaurants, country clubs, venues and caterers are providing take-out and delivery meals.
For those currently serving the community, Bergen Linen is here for them. We are offering uniforms, bar mops and other kitchen linen essentials. In comparison to before the 'pause', the food and beverage industry is certainly different. As nobody can do business as usual, some have found innovative ways to transition to a pick-up and/or delivery model.
However, we all have hope for the future and the 'new normal'. Are you considering what the future will look like?
When restaurants are allowed to start serving the community again, the scene may look a little different. Along with tables being in 'social distance' proximity, many businesses are considering table cloths. In addition to back-of-house linens, more casual restaurants are leaning towards this additional level of 'protection'. Bonus – Many diners will simply 'feel safer' with a covered table.
Questions about what this added level of service will mean? Call (800) 789-8115 with your concerns. A team member will be happy to speak with you. You may also email info@bergenlinen.com. Like your May 2020 local business support report, don't forget to follow us on Instagram! Bergen Linen is always on top of the latest trends and food & beverage industry news. In order to help you, we have to be. Find out why we are your area's leading local linen service provider.