2022 Restaurant Trends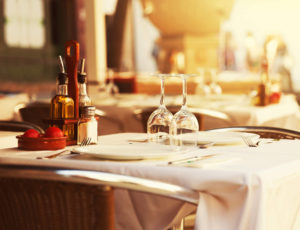 A look at 2022 restaurant trends.  As January comes to a close, it seems like the perfect time to go over the recent Food and Beverage industry trends.
When it comes to the actual dining, your guests are interested in craft cocktails and healthier eats.  And for the most part, they are eating local.  Over the last year, restaurant owners and caterers learned from their customers and from each other. Management was able to take the time to reevaluate current processes and move forward with much needed upgrades. With the decrease in business, there is an even greater push to decrease waste – in all areas.
Additional trends include:
focus on sustainability
centerstage digital marketing
smaller dining areas
increase in ghost kitchens
Of course, restaurant trends will also include the continuation of delivery, curbside, take-home and contactless payments.  While indoor dining will begin to open and increase, some diners will still opt for this new convenience.
Even though dining looks a little different, make sure your team looks and feels their very best.  Bergen Linen provides chef wear, uniforms, aprons and more. In addition, we are here for your table linens, floor mats, bar mops, blankets (outdoor dining), sanitization stations, etc.
Lastly, let's stress the importance of encouraging and welcoming your community.  Right now, local is everything.  Make sure your neighbors know who you are, what you offer and why they should visit your establishment.