October  Fall Weddings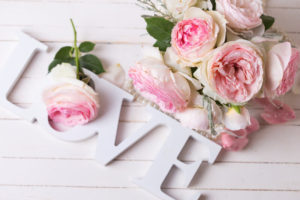 Let's plan your October fall wedding and other special events!
Celebrating October fall weddings (and other special events) with the proper party. But let's be real- it's weddingseason! Whether it's your big day or someone you love, it is time to celebrate the right way.
From wedding invitations to the wedding fashion, there is a lot to get done. A fall wedding goes beyond some background foliage and a pumpkin. Looking for a little wedding inspiration? Look no further.
Options
Autumn Theme. When you think fall wedding, what colors come to mind? Burgundy, burnt orange, gold, and jewel tones. Of course, you can choose any color palette you wish. Wedding colors are meant to be what you love. And if you love the fall, it's perfectly okay to bring the colors reminiscent of fall foliage.
Wedding Invitation. The invitation is usually a nod to what your guests can expect for your reception. Couples often choose a rustic invite to match an upcoming rustic wedding. Leaning towards something more like black tie. The invitation will most likely provide a certain look – and should include text to explain the expected attire.
Wedding Ceremony and Reception. Your wedding decor can truly change the look of your chosen fall weddingvenue. Floral arrangements, centerpieces, and other decor can really set the mood. While fall leaves cannot be any prettier, you can think outside of the box for your fall wedding decorations. For many couples, an October fall weddingis more about the date than the decor.
The Venue. Both New Jersey and New York venues (and restaurants) have limited indoor capacity.  Therefore, your plans may be a little different.  It's important to visit a few different establishments to see if your vision is quite possible.
Additional To-Dos to Consider
Now that you have the majority of the items out of the way, let's talk about those finishing touches.
Of course, we are partial to talking about linens. It's kind of our thing! Create a dynamic backdrop for your flowers and other decor. While your venue may offer linens, it's important to inquire ahead of time. They may have limited options that don't necessarily elevate your dream day.
Table Linens
Napkins
Overlays
Runners
Table Skirts
Chair Sashes
And if you are looking for a little inspiration, visit our Bergen Linen Event gallery featuring our table linen rentals.  Additionally, check us out on Pinterest.
Another finishing touch is your wedding favors. Make them as meaningful as possible. Consider what you would like to take home after a wedding. Fortunately, there are many creative ideas to choose from – or invent something yourself. When choosing, consider your wedding theme and what would mesh well with it. Hint: If you are having a destination wedding, think local or travel-friendly.
Your
Welcome guests with pride in what you have created instead of stress. By creating a helpful checklist and calendar, you'll be able to work through those touch decisions and keep things on track.
With whatever wedding colors you choose, the Bergen Linen team can find a complimentary linen option. Do your best to order wedding linen rentals ahead of time. With October being part of wedding season, there can be limited stock for the more popular autumn wedding colors.
Questions about our fall wedding color selection? Call (800) 789-8115 or email info@bergenlinen.com.  We offer a large variety of hues and sizes. Let's plan the October fall wedding (and other special parties) together!