Table Linen Rentals NJ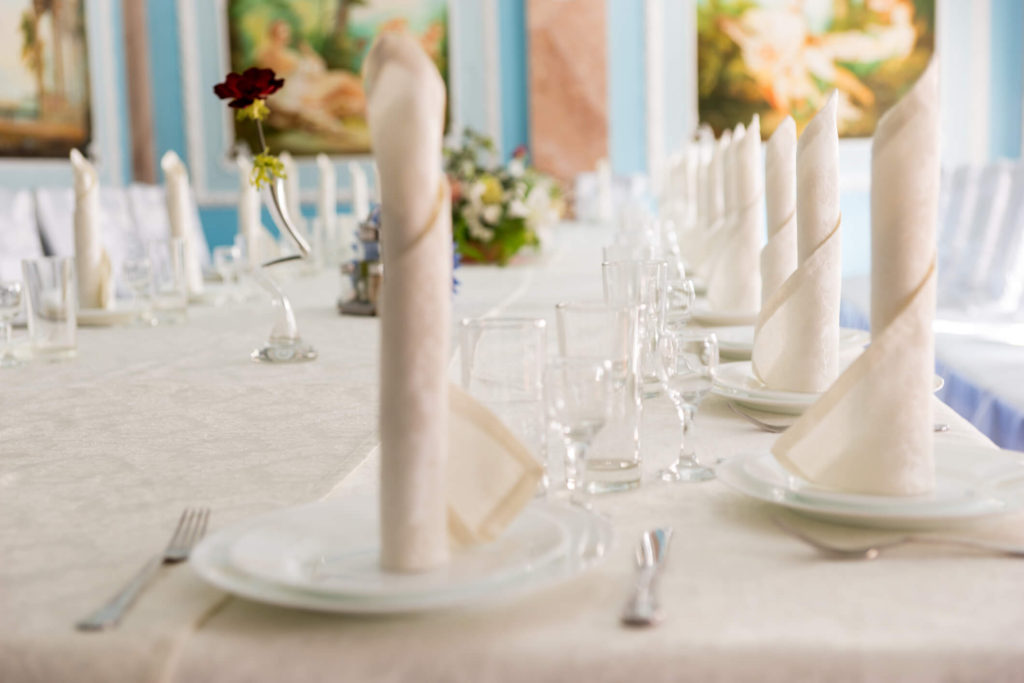 Quality linen rentals in NJ are only a phone call away. Allow us to introduce ourselves. Bergen Linen is your local area's linen supply company. While we are based in Bergen County, we provide commercial linen rentals and sales to large areas of New York and New Jersey.
The metropolitan area has a pretty amazing restaurant and catering scene. From luxurious catering venues to small mom-and-pop eateries, there is something for everyone – and everyone's budget. In addition, there are so many different types of food available. As business owners, you are providing quite a selection for diners to choose from. Therefore, we thought you deserved better options as well. From casual dining to a more formal place setting, we have the table linens you are looking for.
While we understand that you have many linen supply vendors to choose from, Bergen Linen would like to show you how we are different. John-Claude and Joe Hallak (of Hallak Cleaners) have had plenty of experience in the fabric care industry. (For over fifty years, Hallak has been caring for the NJ/NY Metro area's wardrobes.) Several years ago, they saw a need for another level of linen service – and here we are.
As a trusted tablecloth sales and rental company, we pride ourselves on the following:
dependable pick-up and delivery
crisp, fresh linen inventory
high-tech tracking process
eco-friendly machinery and solvents
retired linens are donated to local animal shelters
Furthermore, we believe in the importance of passionate customer service. Our team values our clientele and the relationships built through this service provided.
In addition, Bergen Linen also is your answer for chef wear, host/hostess uniforms, mop heads, towels, floor mats and more. By calling (800) 789-8115, you may arrange a complimentary consultation. A no-pressure chat to learn about your company's needs and what you are looking for. If email is easier, you may reach our team at info@bergenlinen.com.
For larger events or life's special moments, you may be interested in our catering and party table linen rentals. We have a great selection of different colors, sizes and textures to choose from. Here are just some of our offerings:
tablecloths
napkins
table skirts
overlays
runners
chair covers and sashes
In case you are ready to place an event linen order, try our handy form or email info@bergenlinen.com. For a little inspiration, visit us on Pinterest.