Spring 2022 Wedding Showers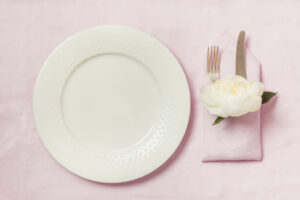 Spring 2022 wedding shower season is here!  In the past, bridal showers were the 'norm'. And while bridal showers are still held, they have expanded to be more inclusive – and also at times co-ed.
And with the evolution of the 'wedding shower' so have the parties themselves. And while there is nothing wrong with nostalgic games, there is always room for something new (and possibly, better?)
The wedding shower is a pre-party before the big day. Lately, showers (and weddings) are a bit more intimate. However, this doesn't mean less special. And couples aren't skimping.
With the weather warming up and indoor capacities increasing, the industry is expecting to see an increase in special events. You will want to be ready! That's where Bergen Linen comes in. In addition to our traditional neutrals, you may also choose from our wide selection of colors.
No party is too big or too small. Party linen rentals are welcome to restaurants, caterers, event designers and DIY party planners. Depending on the couple, the host could mean the maid of honor, man of honor, family and/or friends.  When planning, they will be looking into making this day special. Will you be ready for party linen rental requests?
Need a little more inspiration?  Visit our Pinterest page today. And don't forget to follow us Instagram!